Smart and continuous Jmeter analysis
WHEN MANAGING LOTS OF PERFORMANCE TEST RESULTS MATTERS
Jmeter is the most used performance testing tool on the planet. NosyMouse JAA (JMeter Advanced Analyzer) adds an essential improvement to JMeter test analysis for standard JMeter: Comparing to the baseline (=old test results) measurement automatically detail level and sending alerts when change is significant.
NosyMouse JAA provides automated verification against performance requirements, which makes quick reactions possible.
NosyMouse JAA provides a default dashboard about telling the most important things in any Performance testing report: Regressions, Improvements, Best, Worst, Trends, and more. The Dashboard can be modified also to your needs at any time.
All requests and transactions will be compared always to baseline measurement and the differences notification send 
START YOU CONTINUOUS PERFORMANCE TESTING IN ONE HOUR!
SETUP YOUR JAA, JMETER SCRIPTS AND YOU CI TOOL QUICKLY
SEE REGRESSIONS AND SLOW TRANSACTIONS/REQUESTS AT ONCE
OUR AUTOMATED COMPARISON FINDS CHANGES
SEE THRESHOLD VIOLATIONS OF JAA'S DEFAULT THRESHOLDS OR YOUR CUSTOM
GET NOTIFICATION TO EMAIL TO START YOUR INVESTIGATION
NosyMouse Jmeter Advanced Analysis main features 
1. Is the test PASS or FAIL
Seeing if performance requirements were PASSED or FAILED automatically checking all requirements
2. Notifications ABOUT PROBLEMS
Getting automated notification if the result is FAIL.
3. What is the problem EXACTLY
Seeing the exact request/transaction where the problem is.
4. Automated comparisons
Seeing important differences compared to baseline in any transaction or request.
5. Advanced Reporting
Default or custom dashboard to see the status of Application performance online.
6. Custom and default thresholds
Default or custom thresholds to get notifications that matter.
Why NosyMouse Jmeter Advanced Analysis is better than other options
1.  Automated comparison and excellent reports
Performance testing is usually done to see regressions and improvements, compared to old results (this is called baseline). So, this very usual analysis is to be done every time tests are executed. 
Are there tools in the market to make these comparisons automatically and create user-friendly reports?
Answer: Not really, except NosyMouse JAA is designed to support Comparisons in Performance Testing Analysis for serious automated testing. 
2. Finding automatically that there is a problem and where the problem is
"Devil is in details" is an idiom often true in Performance testing analysis. 
Usually, regression in Performance testing may be difficult to find as total performance may be ok, but some user transactions or API endpoints are not. To find interesting details aka slow requests each and everyone needs to be verified against requirements and baselines. 
Again sounds like basic stuff but do some Performance testing tools support this?
Answer: Not really, except NosyMouse JAA is designed to support custom thresholds for both requirements and comparisons and automated notifications once the threshold exceeds.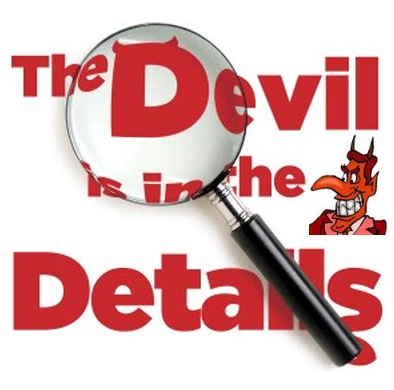 3. Trends for all important transactions and requests 
Other tools focus on analyzing one measurement only.
Again only tool having automatic trends available is NosyMouse JAA showing trends and calculates metrics about the trend.